Getting away from it all is Fogo Island's speciality. An island off the coast of Newfoundland, Canada in the North Atlantic Ocean, Fogo Island is a place guided and dictated by nature. With seven seasons, the island shifts and changes depending on the time of year but what remains constant is its power to connect people with what is essential.
In a world of material distractions, Fogo Island reminds us of what it means to be human and how the most important relationships in our lives are the ones we share with nature and with ourselves. Fogo Island Inn was built on the principles of sustainability and respect for nature and culture.
As an initiative of Shorefast, a registered charity with the mandate to help build community wellbeing for Fogo Island while sharing new models of economic development that hold learnings for places worldwide, the Inn is a community asset with all operating surpluses reinvested in Shorefast's initiatives to help secure a resilient future for Fogo Island.
One crucial element that intrinsically connects humans to nature is food. Where it comes from, how we source it, how we transform it and how it nourishes us. With that in mind, Fogo Island is introducing its Foodways initiative, aiming to further enhance people's connection to nature and promote Fogo Island's rich history and culture.
Introducing the Fogo Island Foodways Initiative
Shorefast believes that all business is essentially social business and that business and technology are tools that should ultimately serve nature and culture. The idea is that Fogo Island Inn is the embodiment of this when it comes to food. The Inn practices an 80/20 principle, whereby 80% of the food prepared and served at the inn must have been fished, foraged, farmed or hunted on Fogo Island itself and the remaining 20% (including products like coffee, chocolate and spices) must have been sourced as closely as possible to the island from traditional trading partners. In this way, Fogo Island Inn expresses the importance of place through its culinary program and takes great care to run a zero-waste kitchen.
Beyond the Inn, Foodways is an island-wide initiative ultimately aiming to contribute to a robust local food system that minimizes food waste, improves population health, and seeks to bridge the past and the future to connect traditions with modern food systems.
Tracey Clark, Vice President of Foodways, explains that Newfoundland has a 400-year history of fishing and Newfoundlanders have traditionally been subsistent in their preservation and provision of food. She says that the industrialization of fisheries and the rise in supermarkets and freezers saw people turn away from traditional ways of feeding themselves and that a quest for convenience and social status led to a loss of roots, meaning that traditional gardens went out of cultivation on Fogo Island.
The premise of Foodways is to support Fogo Islanders in creating more on-island cultivation including gardens, foraging, use of traditional methods, incorporation of local flora and fauna and preserving foods throughout the island's distinct seasons, which can lead to better economics and population health overall.
Foodways is working with young islanders to create an intergenerational transfer of knowledge and is creating a community garden and greenhouse to extend the island's growing season and provide seedlings for gardeners. They are also creating a preservation centre to extend the harvest and a community freezer with allocations of specific produce for specific islanders placed there. They also hope to address food security for Fogo Island's population of 2,500, some of whom currently need the help of monthly food hampers. The idea is to take the island's food production back to how it was centuries ago to benefit the natural and human population of the island today and for centuries to come.
On the business side, Foodways is creating a preserved foods business using things cultivated and foraged on the island to sell Fogo Island products elsewhere in the world and thereby promote biodiversity, regenerative practices, showcase traditional ways and raise awareness about how things are adapting due to climate change.
Harnessing the Power of Seaweed
Another notable component is the Foodways Seaweed Initiative which began in the summer of 2021, with the aim of looking at innovation in ocean farming. During phase one, Fogo Island's lobster harvesters, fishers, and retired boats got together to learn more about seaweed farming as a community enterprise.
But what's the significance of seaweed? Seaweed farming has long been practised in Asia but is relatively new to North America. It grows naturally in the ocean but it can be grown consciously too and has tremendous benefits. After collecting seaweed, all kinds of processing can take place; it can be sold fresh or frozen to restaurants or bio processed as a standalone ingredient thanks to its high protein content. Seaweed farming is also a way to sequester carbon and seaweed de-acidifies the ocean, needs no additional nutrients to grow (the ocean provides it with all the necessary nutrients), and removes nitrogen from the sea. Fogo Island is also creating a wetland area from seaweed to clean wastewater and sewage. To sum it up, Clark describes seaweed as a "miracle vegetation".
The intention with the seaweed farming is to create supplemental income for people who want to be on the water and to grow seaweed together with shellfish since it's also a great habitat for fin fish and helps lobster stocks to grow. The UN's Food and Agriculture Organization (FAO) says that seaweed farming is something that needs to be prioritized. The islanders are currently conducting a bioprocessing study with a view to having 12 local people in boats to work on this and eventually hold licenses to convert this into a commercial initiative to bring economic benefits to Fogo Island. In addition, the goal is to produce secondary products such as seaweed snacks and seaweed mustard to promote the island's impressive vegetation and regenerative practices.
A Community Effort
Foodways is and will remain an entire community effort. From preserving foods to creating a restaurant on the island, to working with cooperative fisheries and putting fish into tins, Fogo Island's food system involves every islander.
A building that was originally a school house and then a parish church is now being renovated and transformed into a food waste centre. There will also be experiential programming for community members and visitors to the island as well as visiting chefs showcasing their creations at the Fogo Island Inn.
Clark believes in the possibilities. Currently, people go out and forage foods for Fogo Island Inn but Foodways wants to expand these practices so that everyone in the island engages in them. The idea is not to strip things out but to make sure the island remains in balance.
The entire island of Newfoundland has only a 3-day food supply, meaning it's only ever 3 days away from having a serious issue due to lack of food as a net importer. Fogo Island, as an island off an island, means it's even more crucial that it produces as much of its own food as possible. Every family on Fogo Island commonly has three freezers; one for fish, one for moose (considered a harmful species, many are culled each year and shared out between families), and one for berries (there are 26 different kinds of edible berries on the island including redcurrants, blackcurrants, and blueberries).
So there's already an existing base in terms of making use of local food ways and Foodways aims to continue preserving the island's food systems.
Incorporating Regenerative Travelers
Visitors to Fogo Island and the Inn can enjoy an array of activities that showcase the exceptional natural landscapes and ways of life on the island. These include cooking classes, forays into foraging, preservation activities, and cultural craft classes like quilt-making.
In terms of Foodways' connection to regenerative ways of travel, Clark says it contributes to people wanting to have a longer stay on Fogo Island and to experience it at a slower pace, which is always positive. Foodways will also help islanders and the Fogo Island Inn to support more food being locally cultivated. The Foodways initiatives also expose people to regenerative practices and ways of living so that travelers continue to ask harder questions before planning vacations and demanding more for people and planet while they're on vacation.
If travel is about disconnecting and experiencing alternative ways of life, a stay on Fogo Island couldn't be more pertinent for modern regenerative travelers. Digital, technological ways of living can be hard to disengage from but Fogo Islanders are taking matters, quite literally, into their own hands. The Foodways initiatives ensure that locals and visitors tap into more natural, analogue ways of living that regenerate land and reap the benefits of ancient ways to bring self-sufficiency and tranquility to modern life.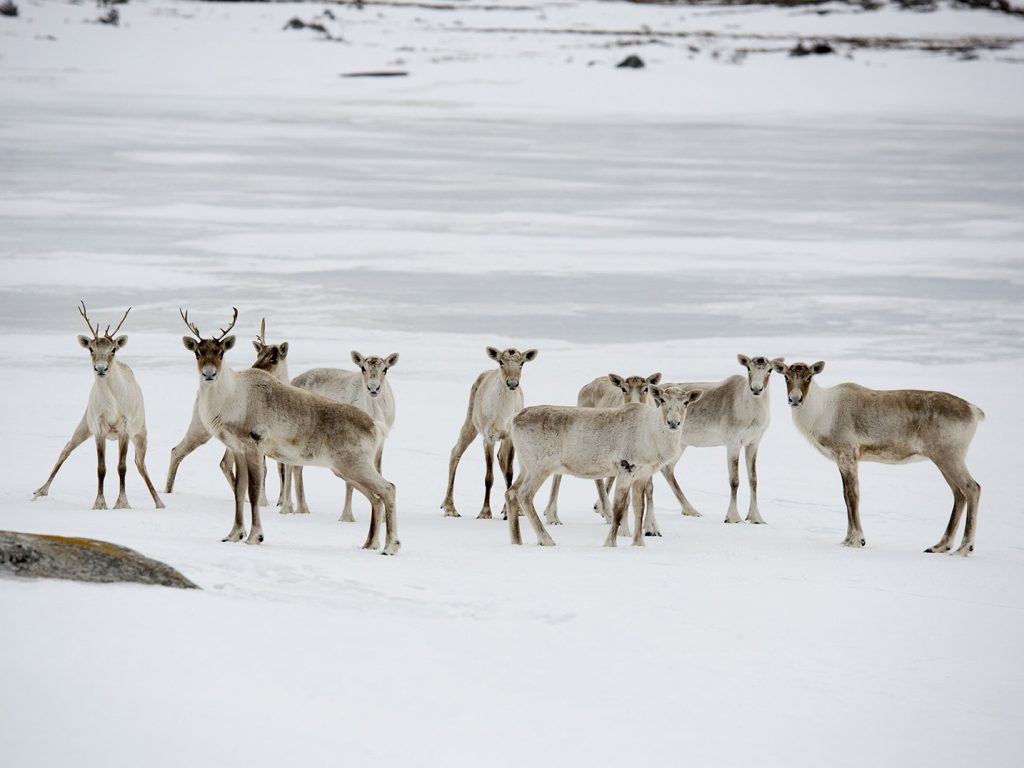 To book an unforgettable adventure at Fogo Island Inn,

become a RegenerativeTravel+ member

to receive $99 travel credit towards a 3 night minimum stay and a complimentary seasonal, hand-made amenity made by artisans or local makers on Fogo Island ($120 USD value).