In the vast expanse of the Musabi Plains, with their golden grasslands and rock formations, lies

Cherero Camp

, one of

Kantabile Afrika's

two eco-friendly dwellings.
The camp is located in a remote part of the Serengeti National Park, providing scenic views, while offering guests the opportunity to experience the rich biodiversity of Tanzania and enjoy the art of conscious luxury.
In 2012, the creators of Kantabile Afrika came together with a goal of building a purposeful existence for themselves. The origin of Cherero Camp is rooted in a love story, and the camp as it stands today is the fruit of a decade-long labor of love. In Swahili, 'Cherero' refers to the name of lovebirds. This project has manifested from lessons that the founders, Vivian and Godwin Temba, learned from their determination to adhere to their own values and beliefs, ultimately leading to discovering the "right way" of how to operate their property.
Regenerative Travel reached out to Vivian, owner of Cherero Camp and Sophia, the camp's passionate and ambitious hostess, to learn more about nature, sustainability, community development and the representation of women in Tanzania, and how travelers may do their part to contribute towards social innovation.
Tracing the History of Gender Inequality in Tanzania, Africa
Gender inequality has been a pervasive issue in Tanzania for many years. Women have traditionally been the homemakers and held lower social and economic status than men, and their opportunities for education and employment has been limited. To this day, women still continue to face significant barriers in differential treatment to champion female leadership themselves. Despite the challenges that remain, there are also signs of progress.
The government of Tanzania has made significant growth in political inclusion for women in recent years. Here are some examples:
Redefining women leadership that increases organizational effectiveness and growth
Tanzania's current president, Samia Suluhu Hassan, has appointed a number of women to key cabinet positions. In 2021, Hassan appointed Dr. Stergomena Tax as the Minister for Foreign Affairs and East African Cooperation and Dr. Dorothy Gwajima as the Minister for Community Development, Gender, Women, and Special Groups.
Accelerating women economic empowerment through climate-smart agricultural collaborations
The Tanzanian population depends on agriculture as a primary means of livelihood. Agriculture provides more than two-thirds of employment and half of Tanzania's GDP and women are the majority of the labor force (54%). However, female farmers have limited access and control over their resources. To address this, a partnership was formed between UN Women and the Tanzanian Ministry of Lands, Housing and Human Settlements and local authorities to help women become landowners. This initiative gifted women with larger crop yields, diversified farming activities, and increased access to loans for necessary purchases.
Prioritizing the development of technology, innovation and education in a way that is inclusive and accessible to women
Women are encouraged to actively engage in the digital world where the capacity of digital financial services in Tanzania have been enhanced for those in rural and urban areas. Institutions like the Small Industries Development Organization (SIDO), Tanzania Bureau of Standards (TBS), and Tanzania Medicines and Medical Devices Authority (TMDA) have been instrumental in helping women polish their skills in digital finance.
While there has been advancement in bridging the gender gap, achieving gender equality in Tanzania will require sustained efforts to alleviate disparities and address challenges like cultural norms and stereotypes, and other systemic obstacles to create positive environments that welcome fresh perspectives from women in decision-making processes.
Fortunately, there are many companies and organizations, such as Cherero Camp, that are leading the way by taking concrete steps to empower women. Vivian has shared with us how Cherero Camp is doing its part for gender equality, diversity, and inclusion and why it is important to invest in the local community and its women in particular.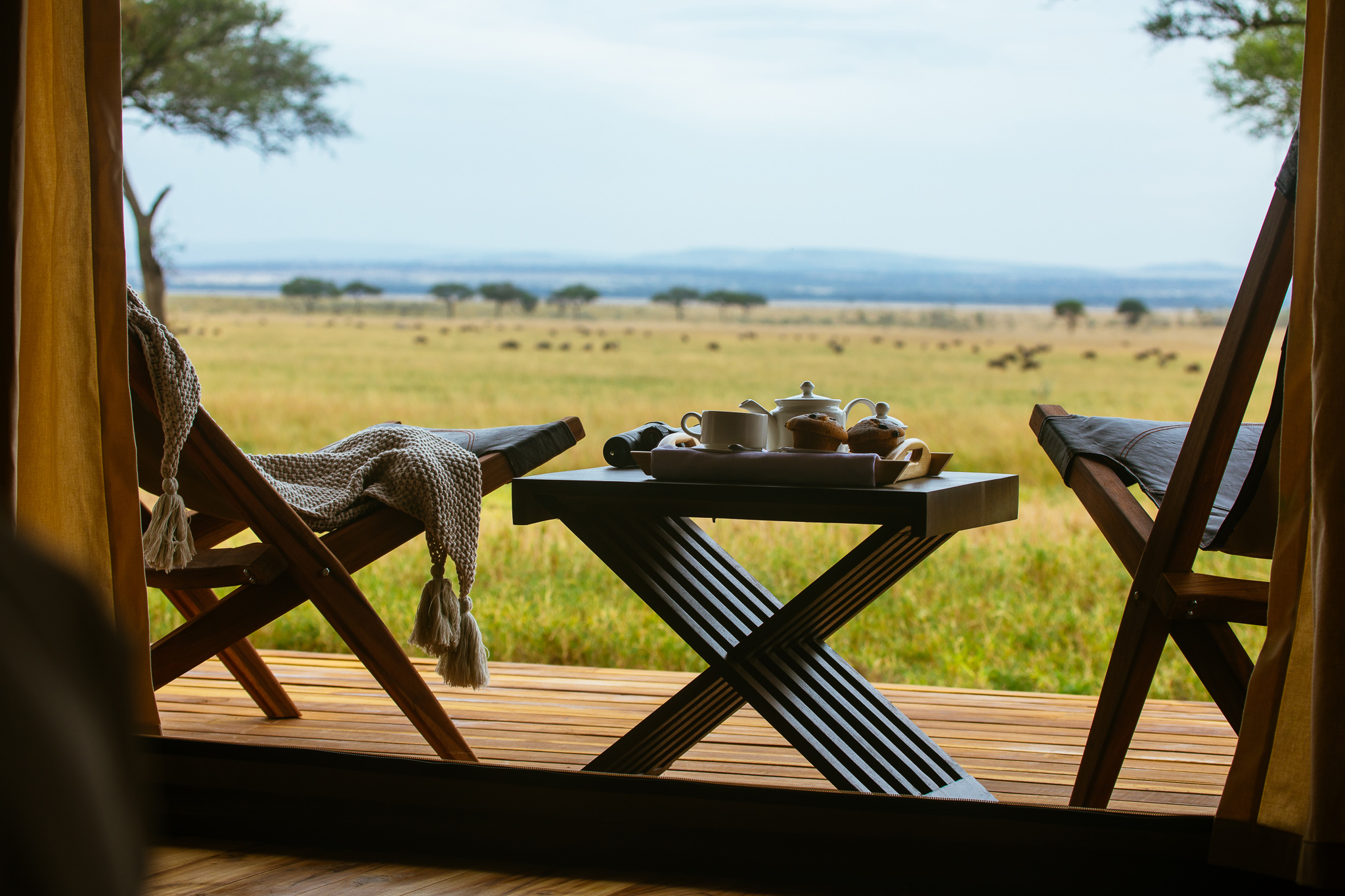 Embracing JEDI: How Cherero Camp is Leading the Way in Justice, Equity, Diversity, and Inclusion
Cherero Camp strives to create a peaceful and harmonious environment that fosters balance and tranquility. Vivian states that nature has males and females. Male energy and female energy complement each other in nature, and that is how we should thrive in society. Female representation is especially important in a developing country like Tanzania because of the status quo of society.
Men there often prioritize financial considerations and have a shorter-term perspective. In contrast, when women are elevated, they tend to focus on the well-being of their families and long-term future of their children. This leads to positive effects that can be felt for generations, making it a sustainable and impactful approach. By recognizing and encouraging the unique contributions that women can bring to the table, we can create a more balanced and equitable society that benefits everyone.
Women also need stronger support from their male counterparts. Although there has been an increase of women in the workforce, the representation of women in higher positions still falls short. Vivian had the pleasure of working with a female hostess whose dream was to become a safari guide. Ironically, the hostess's husband, who works as a safari guide, wanted her to stay home. The team demonstrated a strong commitment to supporting their colleague by making accommodations for her to have a favorable work schedule. While she possessed a strong desire and drive to work in the bush, her aspirations were sadly stifled by her husband's domineering behavior.
Until women get enough support from men, gender equality will be difficult to achieve. Regenerative Travel took a closer look at how understanding obstacles that women encounter in leadership positions can unlock new opportunities for advancement and development. By delving into the experiences of Sophia, another hostess at Cherero Camp, we can gain valuable insights to help us drive real change. Let us use Sophia's insights as a powerful catalyst to elevate women's voices and drive ongoing innovation within communities.
How to Empower Women in Tanzania, According to Sophia, Cherero Camp's Hostess
Champion women and celebrate their originality
Female leadership is highly esteemed and celebrated at Cherero Camp. To be a hostess at the camp means to promote hospitality as a way of life. Hospitality is about creating an inclusive atmosphere and making room for everyone at the table, both literally and figuratively.
When we practice hospitality, we are actively inviting others to join us and share in our space, our resources, and our lives. This means being open and accepting of others, regardless of their background, beliefs, or lifestyle.
Hospitality is also a valuable spiritual asset for community building. Hospitality can help us to cultivate a deeper sense of empathy, compassion, and interconnectedness with each other. When we welcome others into our lives and communities, we are reminded of our common humanity and our shared struggles and aspirations. This may serve as inspiration to work together to support one another on our individual journeys of growth and transformation.
Through the spirit of hospitality, Sophia was able to embrace her authenticity as a hostess at Cherero Camp. She extends herself to guests and her team members through kindness and generosity, creating a ripple effect of positive energy and goodwill that is changing her community.
Lead by example so you provide a path to guide others
When a leader sets a positive example, it helps establish a productive work culture, builds trust and respect, and can motivate others to strive for excellence. This allows a leader to showcase the values and attitudes they expect from their team members. Seeing a leader who is ready to actively participate and collaborate with their team can be a source of inspiration, as it shows everyone is in unity towards a common goal.
Embrace setbacks as a natural part of the growth process
Navigating the unique challenges of being a woman in leadership has been a significant undertaking, particularly when leading a team of predominantly older male individuals. There are times when Sophia felt intimidated by their reactions which made her question her own authority and struggle with the sense that she was unfairly misjudged based on her gender. Despite all of this, the Cherero Camp team has been working on providing leadership training to build her assertiveness and overall skill set.
Cultivate grit and grace, the power of passion and perseverance
Cultivating a strong sense of self-belief is a big component of being an effective leader. When you understand yourself better, you will be able to lead with authenticity, purpose, and integrity. This encourages team members to feel comfortable under a leader's guidance.
Remember your magic and your ability to shake the world
Always invest and believe in yourself. No one else is going to do that for you other than yourself. Prepare to seize any opportunity that comes your way and take all that you can. Continuously sharpen your toolbox to enable successful outcomes.
Each team member at Cherero Camp is handpicked based on what they can offer. Sophia is a prime example of why having a diverse team makes all the difference; it brings a range of perspectives and experiences to conversations. Cherero Camp's dedication to promoting gender diversity and equality remains unwavering, as they persist in pushing boundaries and advocating for justice, equity, diversity, and inclusion (JEDI) for all.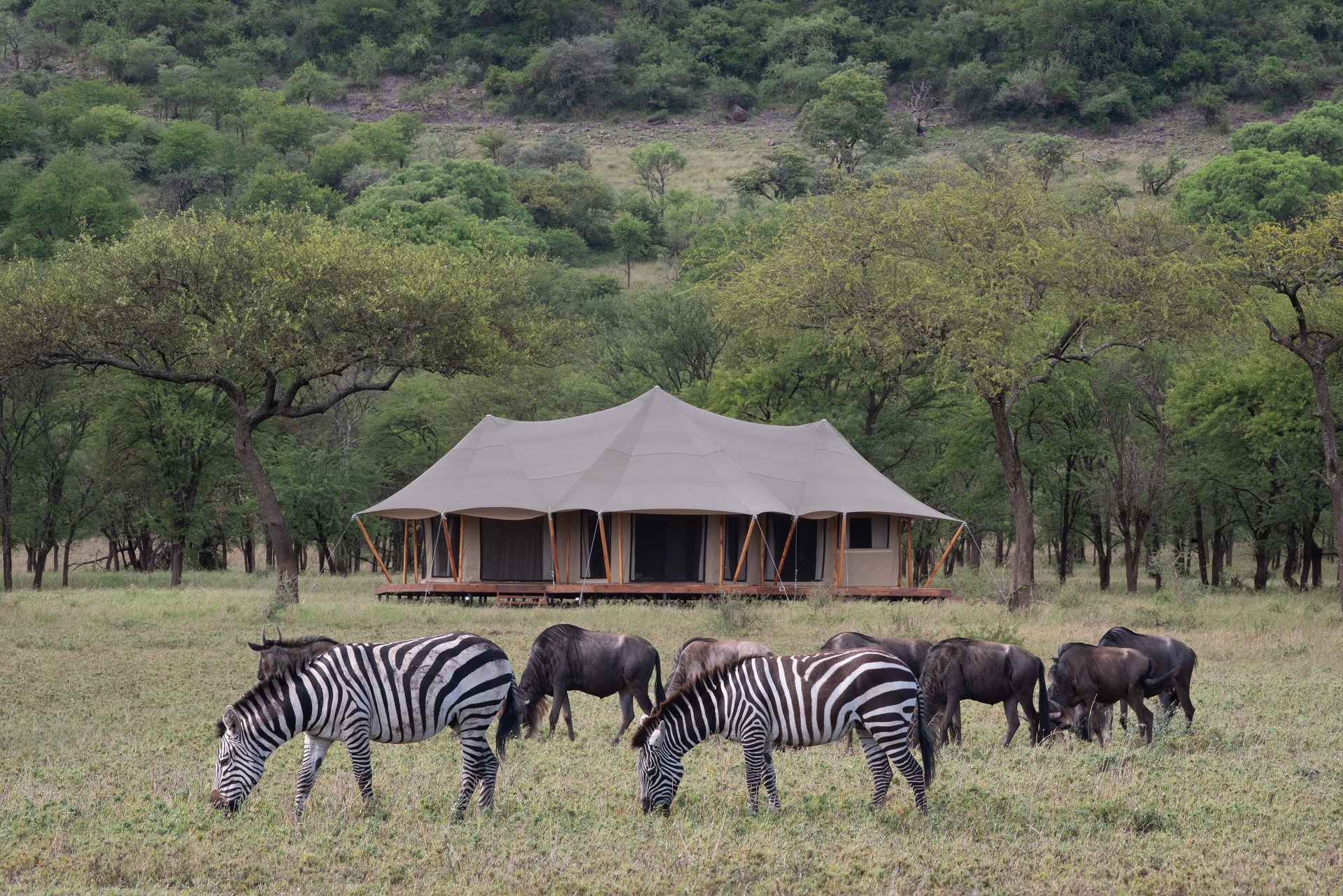 Adventures fill the soul; it's about deciding to just go
Escaping to Cherero Camp means rediscovering your true self by immersing in theserene beauty of nature. Guests have the opportunity to enjoy rejuvenating experiences, including yoga, meditation, delectable meals, and breathtaking bird watching and stargazing sessions. Not to mention awe-inspiring safaris and opportunities to witness unique natural phenomena like the Great Wildebeest Migration.
Stepping into the great outdoors makes us appreciate the simplest things in life that are crucial to our existence—fresh air, space and a sense of belonging. There are many different ways to experience the outdoors, and Vivian's best piece of advice is to just: Go!
Cherero Camp's hope is to become a trailblazer in the realm of regenerative travel in Africa. As they find themselves at the forefront of a paradigm shift, there is the essence of agency to generate waves of transformative change. One of their central focuses is to honor the gifts and talents of a generation of young, courageous Tanzanian women and show how they may accomplish more than they thought imaginable.
As more female leaders become prevalent in Africa and assume positions of influence, Cherero Camp hopes to welcome conscious travelers willing to support women-run tourism businesses.
Become a

RegenerativeTravel+ member

to receive $99 travel credit towards a 3-night minimum stay at Cherero Camp and embark on your own regenerative journey.