We are a collection of hotels regenerating
people and place
We connect travelers with independent hotels that are rooted in community and actively advance local efforts that enable people, nature, and culture to thrive
Regenerative Travel is a community of independently-owned boutique hotels dedicated to creating positive social and environmental impact.  By coming together, we increase the value we provide to guests, while restoring, repairing and regenerating the communities and ecosystems of which we are a part.
The Regenerative Travel Experience
Our focus is on deep, powerful experiences that are unique to time and place.
Mission-driven with independent spirit
Each of our hotels was founded by visionary changemakers on a mission to generate lasting positive social and environmental impact for local people and environments. They are hubs of creativity and innovation that are continually evolving, which means that no two hotels or experiences will ever be the same. And, we expertly curate and customize travel experiences so that your personal interests and expectations guide your exploration.
Each Regenerative Resort is focused on creating special experiences that reveal the essence of the place in which they are located—shaped by local people, nature, and culture, and contributing meaningfully to the local economy. Your experience is enriched by the unique nature of the place—from food and design, to activities and amenities.
We make every effort to provide all guests with outstanding and personal experiences that are authentic and respectful. Our travelers return home enriched, reconnected, with new perspectives, and ready to contribute to their own communities.
Your vacation meets your values
To transform communities and economies to more regenerative models requires systemic change. Our hotels amplify their individual efforts by supporting and sharing with the collective, and are held accountable through our standards and ongoing data collection.
2014
2014
It all started in 2014 when David Leventhal heard from guests who were staying at Playa Viva, his boutique hotel in Mexico, that it was difficult to find similar ethos-driven resorts around the world.
2015
2015
A few years later, David met Amanda Ho, the founder of a travel magazine who was passionate about covering sustainable hospitality in her storytelling. They connected deeply on understanding the increased desire for values-driven experiences
2019
2019
Amanda and David go on to partner and create Regenerative Travel, a membership collection of values-aligned independent hotels.
2020
2020
During a global pandemic, Regenerative Travel raised consciousness around the regenerative travel movement and held its first Summit to support the paradigm shift within the industry.
Previously the founder of a multi-media lifestyle publication, Amanda honed her craft as a storyteller, producer and creative strategist for luxury hospitality and real estate companies and lifestyle brands with a passion for sustainability.
Over the last 20 years, his endeavors in real estate and hospitality follow his values for regenerative impact. Through Playa Viva and Regenerative Travel, he has endeavored to leverage hospitality to bring capital to work in improving ecosystems.
O'Shannon collaborates with members to co-create a vibrant ecosystem where properties can learn and discover opportunities for greater environmental and social impact. O'Shannon spent more than a decade at National Geographic spearheading sustainability initiatives.
Portia is an entrepreneur and expert in hospitality in rapidly developing markets, specifically in Latin America. Since 2015, founder of two boutique hotels, three beach clubs, two bars and a not-for-profit foundation in Cartagena, Colombia.
Travel Design & Operations Lead
Raised in a family of passionate travelers, the travel bug was passed on early in Sasha's life. Diverse adventures from camping in the remote backcountry of Alaska to rafting the Zambezi River, indelibly imprinted the understanding that true luxury is found in the experience itself, not thread counts.
Communications & Partnerships
With an innately curious, creative nature and passion for ethos-driven regenerative tourism models, Kerry previously worked within travel PR agencies representing trailblazing offerings such as Shinta Mani and Saira Hospitality, iconic brands like Chiva-Som, JW Marriott and Visit Berlin, and world-renowned architect Bill Bensley.
Katharine's work at the intersection of food, hospitality and travel focuses on connecting people to the natural world. An agritourism and rural tourism specialist, Katharine advises businesses, and projects on how to design for positive ecological and social impact.
Melony van der Merwe is an independent Travel Trade Relations Specialist based in North America. With over 15 years' experience in the industry, this South African has designed private travel to Africa and represents sought after boutique hotels and safari lodges to the travel trade.
Dana Krauskopf and her husband, Dave, are founders and owners of the Hamanasi Adventure & Dive Resort, a boutique eco-resort in Belize. They developed their 31 acres of coastal forest with the marine environment and local people in mind.
Tiger Mountain Lodge Pokhara
Marcus is the owner of Tiger Mountain Pokhara Lodge in Nepal. He embraces the vision for Responsible Conservation Tourism and this commitment is reflected in all they do at the lodge.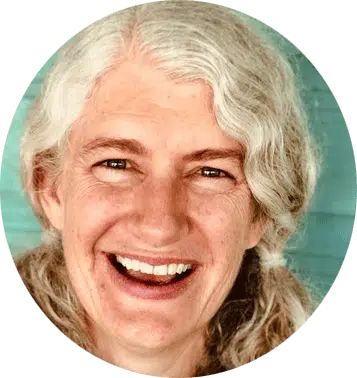 In 2004, Renee left her technology and transactions attorney career to pursue the opening of Tranquilo Bay. She now manages all guest relations and travel for the resort, in addition to overseeing its daily management and marketing.
Start planning your next regenerative vacation
Discover our collection of hotels