We are an association of travel companies regenerating people and place
We connect travelers with independent hotels that are rooted in community and actively advance local efforts that enable people, nature, and culture to thrive
Regenerative Travel is a community of independently-owned boutique hotels dedicated to creating positive social and environmental impact. By coming together, we increase the value we provide to guests, while restoring, repairing and regenerating the communities and ecosystems of which we are a part.
We believe in changing the nature of the travel industry to be a force for good.
Since 2019, Regenerative Travel has been at the forefront of driving the travel industry towards a regenerative future. What began as a mission to connect travelers with environmentally and socially impactful hotels has evolved into a dynamic association and marketplace.
Regenerative Travel's overarching goal is to foster collaboration and synergy among all key stakeholders in the travel industry, uniting hotels, travel agents, DMCs, and tour operators under a unified vision.
2005
In 2005, Sandra Kahn and David Leventhal initiated the development of Playa Viva, inspired by Bill Reed's regenerative development philosophy presented at the Greenbuild Conference. They embraced a holistic approach, formulating a set of core regenerative principles to guide all decisions, with a focus on preserving and enhancing the natural and cultural heritage of the land.
2015
2015
David meets Amanda Ho, the founder of a travel magazine and creative agency who was passionate about covering sustainable hospitality and climate change in her storytelling. They connected deeply on understanding the increased desire for values-driven experiences.
2019
2019
Amanda and David go on to partner and create Regenerative Travel as a collection of independent hotels with a mission to connect travelers with environmentally and socially impactful experiences around the world.
2020
2020
During a global pandemic, Regenerative Travel raised consciousness around the regenerative travel movement and held its first Summit to support the paradigm shift within the industry.
We foster inclusivity and empower regenerative change makers to collectively make a profound impact.
Over the past four years, Regenerative Travel has taken the lead in propelling the industry towards a regenerative future. Our initial mission was to facilitate the discovery of environmentally and socially impactful hotels for travelers, and now we have embarked on a transformative journey, evolving into a thriving association and marketplace.
Representing Regenerative Hotels™
Each of our hotels was founded by visionary changemakers on a mission to generate lasting positive social and environmental impact for local people and environments. They are hubs of creativity and innovation that are continually evolving, which means that no two hotels or experiences will ever be the same. 
Uplifting Agencies of Change
Our Agency of Change Trade Program empowers values-aligned agents to promote regenerative travel to their clients and become stewards of change. Our membership program will empower our trade partners, elevating their representation within the Regenerative Travel community and amplifying their visibility and impact within the industry.
Begin your regenerative journey
To transform communities and economies to more regenerative models requires systemic change. Our hotels and trade partners amplify their individual efforts by supporting and sharing with the collective, and are held accountable through our standards and ongoing evolution.
Amanda is a Chinese American, New York-based brand strategist, travel expert, community builder and change-maker committed to help the travel, tourism and hospitality sector become a force for regeneration and healing. As the Co-founder & CEO of Regenerative Travel, Amanda helps the global collection of independent hotels increase the value provided to guests and actively regenerate the communities and ecosystems of which they are a part. 
Before co-founding Regenerative Travel, Amanda was the founder of a multi-media lifestyle publication where she honed her craft as a storyteller & producer for luxury hospitality, real estate and lifestyle brands with a passion for sustainability.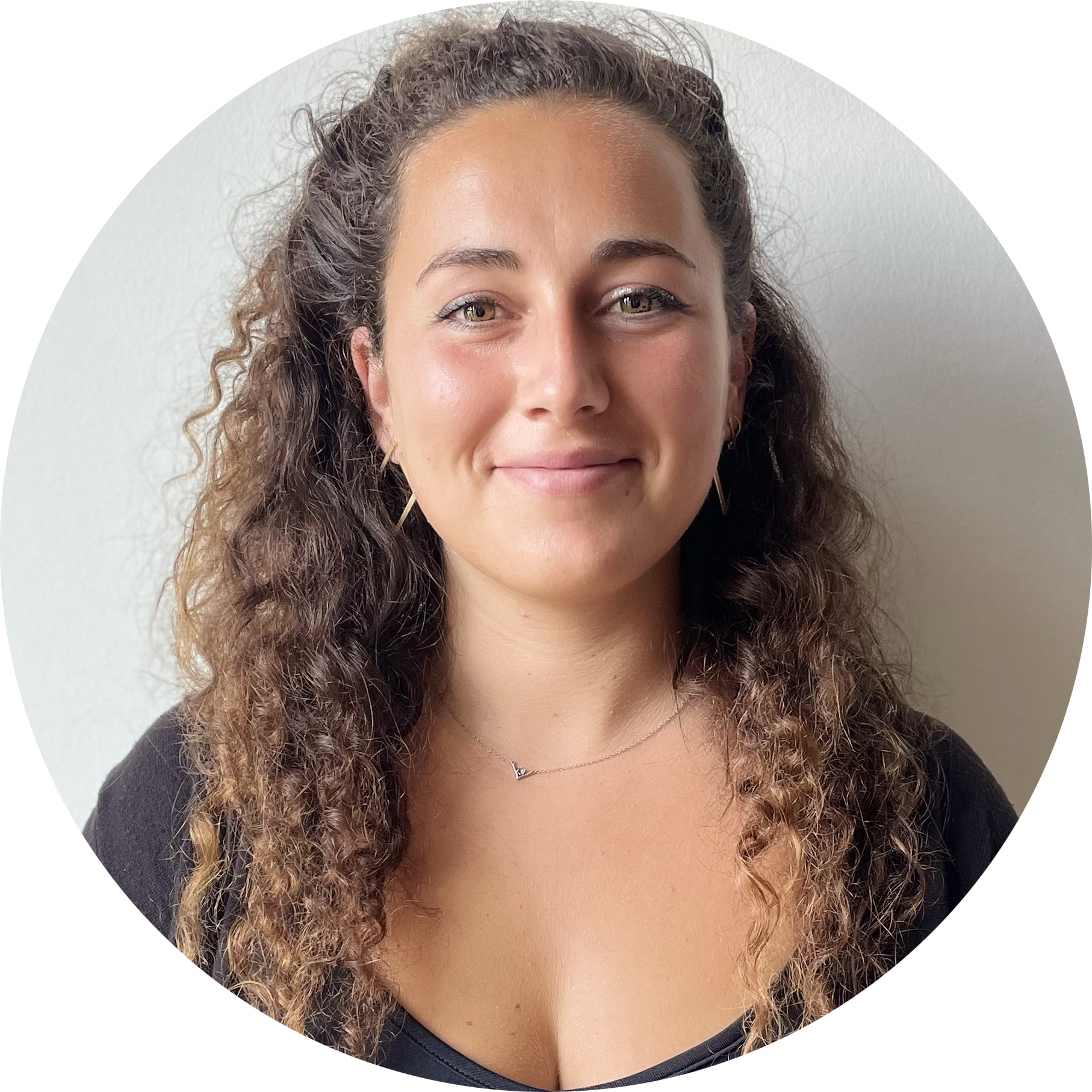 Sasha Narciso
Community Steward
Passionate about people, Sasha is the Community Steward at Regenerative Travel based in Portugal, she oversees the growth of the community and fostering relationships between members. From living in London, Lisbon, Antwerp and Amsterdam to being a Tour Guide at Intrepid, her love for travel, culture and sustainability has always followed her path. She believes best practice and sharing is vital in shifting the industry to a more equitable future.
Spencer Byam-Taylor
Lead Creative Producer
Spencer, a purpose-driven lead creative producer is driven by sustainability, movement building, and social impact. Rooted in character and storytelling, he strives to forge connections that expand social influence. His expertise, acquired through immersive experiences, enables Regenerative Travel to create a comfortable environment for subjects, transforming their stories into shared journeys.
Camila Diaz
Client & Sales Manager
Variety is Cami's spice of life, which is reflected in her broad experience in creating and planning original concepts for unique experiences in luxury travel and event management. Based in Colombia, Cami oversees sales and client Relations at Regenerative Travel. She believes travel has the power of changing lives and shaping the future of more sustainable communities.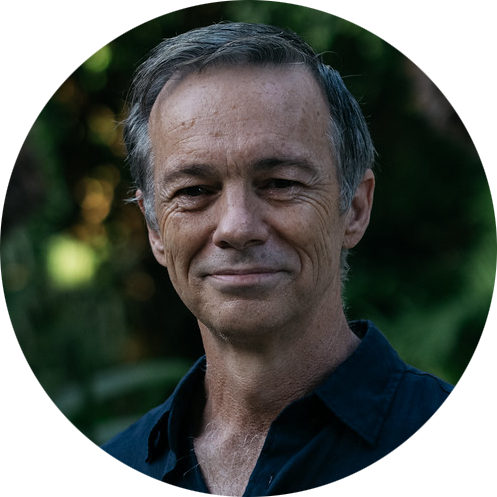 Paul is chairman of Rockhouse Hotel and Skylark Negril Beach Resort in Negril, Jamaica. As a native of Australia, Paul moved to New York City in 1991 to work in the finance industry, a few years later transitioning into hospitality. With over 25+ years Paul is a thought leader in regenerative and sustainable tourism and is also a co-founder and chairman of the Rockhouse Foundation – the charitable arm of Rockhouse and Skylark – which has raised over $6 million USD to help transform Jamaica's childhood education system.
Nicole is the Chief Marketing Officer of andBeyond Travel, an impact and conservation-driven travel company which operates numerous lodges and luxury tours across Africa, South America, and Asia. She has been at the helm of andBeyond's marketing team as the CMO for 8 years and has been with the company for 24 years. Her oversees the implementation, benchmarking and measurement of andBeyond's future impact goals, including all impact plans, initiatives, reporting and communications.  
Jennine is a renowned travel industry leader as co-founder of Women Travel Leaders and serves on the International Galápagos Tour Operators Association's Board and is an active member of the Adventure Travel Trade Association. Beyond travel, Jennine thrives as a coach and speaker, guiding travel professionals to success in their careers and personal lives, while passionately living her dreams and inspiring others to do the same. 
As Founder of Phocus Creative, Brittany is a New York native and climate storyteller with a passion for the intersection of sustainability, food and travel. She has 10+ years of expertise in experiential marketing, brand strategy, social media content as well as cultivating strategic corporate partnerships and sponsorships in the climate sector including working with small to large NGO's and official United Nations and government agencies.
Dana, alongside her husband Dave, co-founded and owns the acclaimed Hamanasi Adventure & Dive Resort, a boutique eco-resort in Belize known for its commitment to sustainability. As a founding member of Regenerative Travel, Dana has demonstrated a deep passion for conservation. The couple has mindfully developed their 31-acre coastal forest property, ensuring that both the marine environment and the local community are at the forefront of their efforts.