Virtual Trade Show
& Industry Forum
October 26th & 27th, 2021
Join Our Trade Show on Oct 27th
Discover hotels, DMCs and tour operators with a deep commitment to positive social and environmental impact at our trade show.
What You Can Expect As An Exhibitor
An exclusive opportunity to create an interactive experience that educates buyers on your products, experiences and destinations.
A curated list of potential buyers interested in learning more about a regenerative approach to travel.
What You Can Expect As A Buyer
Exhibitor presentations for education and in-depth insight into on regenerative travel offerings and hotels around the world
Opportunity to expand your network with like-minded regenerative partners
Exhibitors
$
500
For independent hotels & DMCs
20 minute exhibition slot during the virtual Trade Show on October 27, 2021

45 minute consultation with RT trade specialist on your trade sales & marketing strategy to provide a high level overview of how to navigate sales, PR & marketing strategy

Access to a curated database of 100+ potential buyers, suppliers and travel agents interested to learn more about and sell Regenerative Travel hotels, product and experiences

Complimentary access to join the virtual Trade Show & Industry Forum
Buyers & Media
Free
For travel agents & media
Access to join the virtual Trade Show & Industry Forum

Informative and curated exhibitor presentations from regenerative hotels and suppliers with recordings available to replay

First access to join our online community for the industry (trade, agents and media) interested

to learn more about and sell Regenerative Travel hotels, product and experiences

Access to our industry newsletter on new hotels, product offerings and experiences from Regenerative Travel
Who can apply to exhibit?
Hotels, DMCs and small group travel companies are welcome to apply to exhibit
Bostwana, Zambia & Zimbabwe
Newfoundland and Labrador
October 26:
Industry Forum
Deep dive into the state of the industry and how regenerative principles can transform your business to be a force for good. Our featured speakers will be announced in the coming weeks.
We explore through a global lens of various industry professionals, how the travel landscape has shifted in a Covid conscious world as well as positive ways to navigate this new normal. 
Hotel Supply Chains and Environmental Impact
An exploration of how regenerative hotels keep a sustainable, low-impact back of house or supply chain.
Metrics & Benchmarking: How Do We Measure Impact?
A discussion on how hotels can assess impact and what metrics should be considered for true regenerative impact. 
Why We Must Assert Value To Travelers
Exploring regenerative revenue models for a sustained future.  In this session we explore how we can effectively assert value that supports all stakeholders to consumers. 
Designing and Selling Regenerative Travel
A discussion on ways of incorporating regenerative travel values and experiences into guest itineraries to shift the paradigm towards travel with transformative and positive impact.
How to Talk About Regenerative Travel in Media
An overview of regenerative principles and criteria for regeneration starting from sense of place. We explore how to foster purpose-led journalism and telling engaging sustainability-pegged stories which effect positive change.
Redefining Wellness Travel Post-Pandemic
The regenerative definition of wellness travel that includes as well as goes beyond spa, yoga, and traditional associations with wellness, and invites an expanded understanding of travel that serves one's wellbeing.
Co-Founder of Regenerative Travel
Born and raised in New York, Amanda is the Co-Founder and Brand Director of Regenerative Travel, an online travel platform is dedicated to connecting travelers to values-aligned hotels. Through sharing individual best practices and, through collaboration, Regenerative Travel enables the collection to work together to achieve significant economies of scale, to build liquidity and legacy, and to make a deeper impact. Previously as the founder a multi-media lifestyle publication, Amanda honed her craft as a storyteller, producer and creative strategist for luxury hospitality and real estate companies, tourism boards and lifestyle brands with a passion for sustainability. 
Founder of African Bush Camps
Beks Ndlovu, a professional safari guide born and raised in the village of Lupane on the outskirts of Hwange National Park in Zimbabwe founded the 100% owner-run and Africa based African Bush Camps in 2006. From the start of operations, Ndlovu's mission has been to operate a portfolio of luxury tented camps and lodges across Botswana, Zimbabwe, and Zambia. In founding African Bush Camps Ndlovu also created The African Bush Camps Foundation, a nonprofit organization focused on conservation, education, and  empowerment for the communities that surround the company's camp locations.
managing director of niarra travel
Growing up close to Durban in South Africa from the age of six, Byron's love and passion for Africa's people and wilderness was deeply embedded from a young age. After a (brief!) foray into banking in London, he worked with non-profit community construction projects in the townships in KZN and the Eastern Cape. In 2012, Byron joined a luxury travel company to share what he loved creating safaris across the continent. The events of 2020 gave him the opportunity to create something new with these values at its core and so Niarra Travel was born.
Co-Founder at Truffle pig
Greg grew up in Toronto, the son of South African immigrants, and tales of far-away places were always swirling around the family table. After 4 years at McGill University in Montreal, where he earned a Bachelors Degree in Psychology and Poutine, Greg translated his french speaking skills and love for mountain biking into a job guiding luxury bicycle tours around France. In 2004 he started a custom travel company with 2 friends, and the rest as they say is history. Trufflepig Travel is now 16 years old, with 21 staff spread across 6 countries. Trufflepig plans and operates bespoke itineraries in over 40 countries around the world.
Dana Krauskopf together with her husband, are founders and owners of the award winning Hamanasi Adventure & Dive Resort, a boutique eco-resort in Belize. She and her husband David love travel, so much so that in the 1990s they quit their professional jobs in Chicago and moved to Eastern Europe. Seven years and three countries later, after working in marketing, travel and for UNESCO, Dana with David took on creating their dream of a high-end, high-service hotel. From the start, they developed their 31 acres of coastal forest with the marine environment and local people in mind.
Jared Meyers is the Owner and/or Chairman for several companies headquartered in Florida. The most notable ones are those that operate under the Legacy Vacation Resorts and Salt Palm brands. He firmly believes that resources and capabilities exist to solve most of humanity's problems and to achieve a prosperous future for all. To accomplish this, businesses must measure their impact, be transparent, and drive the responsibility revolution; and consumers must prioritize their spending and habits in alignment with these businesses. 
Vice President of Sustainability at Six Senses
As vice president, sustainability, Jeffery is tasked with ensuring that Six Senses remains at the leading edge of sustainable tourism practices that includes environmental performance of each property, supporting the preservation of natural and cultural heritage and enhancing social and economic benefits to local communities in destinations where Six Senses operates. Under his leadership, Six Senses will continue to optimize its measurable performance in sustainable hotel and spa operations, while maximizing the benefits provided to communities and environments
CEO of Africa Tourism Association
Naledi K. Khabo is a strategy leader with 25 years experience within Operations, Marketing & Technology. Naledi currently serves as chief executive at the Africa Tourism Association (ATA). During her tenure at ATA, Naledi has led the organization through significant operational changes including a complete re-branding of the organization and launching new digital platforms to serve the tourism industry. Most recently, Naledi has made driving inclusive engagement and DEI initiatives across the travel industry. She is co-founder of Travel Is Better In Color – a platform celebrating diverse storytelling across the travel industry.
Ecosystem Steward at Regenerative Travel
O'Shannon is Regenerative Travel's Ecosystem Steward, working together with hotel members to co-create a vibrant ecosystem where properties can learn and discover opportunities for greater social and environmental impact. She is also a consultant for EplerWood International where she studies and implements solutions to foster the sustainable management of tourism destinations. O'Shannon spent more than a decade at National Geographic collaborating with explorers, spearheading sustainability initiatives, and developing exploratory travel experiences on all seven continents.
Community Builder at Regenerative Travel
Melony van der Merwe is an independent Travel Trade Relations Specialist based in North America. With over 15 years' experience in the industry, this South African has designed private travel to Africa and represents sought after boutique hotels and safari lodges to the travel trade. When this nomadic epicurean is not travelling to eat and discover, she also builds community and a deeper appreciation for the environment through food through the lunar dinner communions that she hosts at her home.
Standard bearer at Regenerative Travel and Founder of Blue Apple Beach
Entrepreneur and expert in hospitality in rapidly developing markets (specifically LatAm). Since 2015, Portia is the founder of two boutique hotels, three beach clubs, two bars and a not-for-profit foundation in Cartagena, Colombia. Hospitality brands designed for young, affluent and modern travelers seeking luxury in a fun, creative but also culturally sensitive and environmentally responsible setting. The Green Apple Foundation specializes in the promotion of sustainability in the local tourism industry.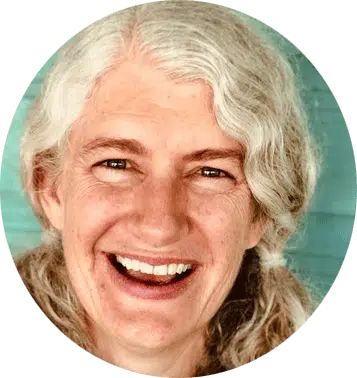 Working in Houston, Texas for over 10 years gave Renee and her business partner time to research different parts of the world and fall in love with Bocas del Toro, Panama. In 2004, Renee left her technology and transactions attorney career to pursue the opening of Tranquilo Bay. She now manages all guest relations and travel for the resort, in addition to overseeing its daily management and marketing. Renee was also President of the Bocas Sustainable Tourism Alliance, which was a destination management organization for Bocas del Toro from 2009 – 2012.