Creating regenerative impact through travel
Regenerative Travel was built as a community that supports hotels as they continually seek to embody the values of regeneration. 
We promote the continual coevolution of each hotel by fostering best practice sharing, accountability through data collection and analysis, and by bringing diverse perspectives to the forefront.
The only way we will be able to heal the earth is to improve our capability to be in relationship with ourselves and our communities.
Anna Pollock, founder of Conscious Travel
Our hotel ecosystem enables each independent property to amplify their impact.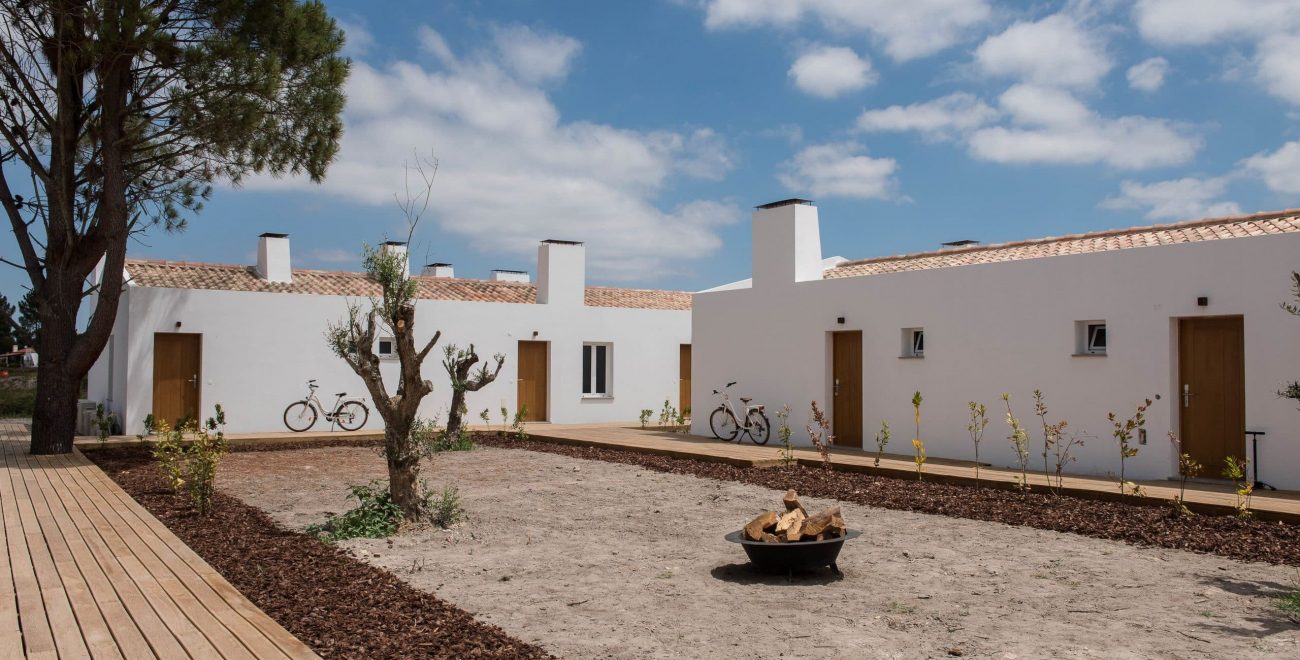 By collecting and analyzing our set of Regenerative Metrics, hotels avoid greenwashing, establish benchmarks, and hold themselves accountable to their goal of increasing social and environmental impact.
We connect the individual actions of member hotels to broader frameworks such as the Sustainable Development Goals and IPCC climate targets. By highlighting practical tools, key insights, and diverse perspectives, small independent businesses can take on the world's big challenges.
Hotel members have access to a supportive community of like-minded peers as they grow and change. Team members from across the hotel can connect with their peers at other hotels, making multiple connections so that the collective can be better at what we do throughout our entire organizations.
Each Regenerative Travel hotel is selected to join the collection based on their dedication to environmental and social impact. Our hotels embody the following standards & criteria:
We consider whether or not the people who own the business live near it, if they run it, and if profit distribution largely remains locally. Each property is evaluated for membership independently with the following criteria:
Hotel Experience 
Property feels completely unique and reflects a sense of place.  
Autonomy and Independence of Operation
Operational management team that has autonomous decision making power to run the property in a way that best serves its locality and community. This includes primary decision making regarding messaging, guest experience, purchasing, operational policies and procedures, aesthetic, hiring, community and conservation initiatives, and charitable giving.
Transparent Governance and Business Structure
Governance that prevents shareholders from only prioritizing financial returns.  
We consider the following structures independent:
Single owner, small owner group, cooperative 

Transparent corporate governance

Transparent profit distribution

Publicly-traded ownership: 

Transparent corporate governance

Transparent profit distribution

B Corp Certification or benefit corporation legal status with proven evidence of stakeholder-driven business model

Not a recognized global brand
Each of our hotels and experiences is deeply rooted in community and built to honor the destination itself.  Our operations are harmonious with the natural environment, history, culture, and community fabric.
We make every effort to provide all guests with outstanding personal experiences that are authentic and respectful.  Our travelers are often changed by their experience, discovering new things about the world and themselves.
We are committed to equity, inclusivity, and the continual work that is necessary to even out the current imbalance for historically excluded communities.  Our hotels are overtly welcoming of all people—travelers, employees, and community members.  We prioritize safe and comfortable working conditions, provide fair wages and benefits, and take care of our employees. 
We show sound ethical values in every element of operations, taking into account the wellbeing of communities and ecosystems of which we are a part.  Our hotels identify the challenges faced by local communities and environments, actively work to address them, and empower others to do the same.
We carefully consider ecological impacts—both locally and globally—in all of our decisions.  Our hotels actively work to address the environmental impacts of their operations and commit to monitoring environmental metrics related to water, energy, and waste to inform decision making.  We are committed to addressing the climate emergency, biodiversity extinction crisis, and promoting a circular transition to resilient economies.
Our individual actions are amplified when shared with our community.  We are proud to be socially- and environmentally-responsible companies, and essential to our corporate identity is the commitment to share regenerative values and practices with all stakeholders.  We also commit to transparency so that we can holistically evaluate our operations, be held accountable by our community, and to continually coevolve our practices.
Hospitality is increasingly saturated with brands claiming sustainability credentials and conscious consumers are demanding more detail about business' social and environmental practices than ever before. 
Regenerative Travel helps hotels measure and communicate their impact through our metrics that demonstrate how your property contributes to the community and place where you are located. Our standards connect to broader frameworks such as the UN Sustainable Development Goals and B Corp certification, but are customized for small hotels. 
Data Point

Description

Total kg sent to landfill

Total kg diverted from landfill (reused, recycled, composted, etc)

Value generated from repurposed waste as a percentage of a monthly living wage in the property's location

Total litres used from mains / municipal systems

Total litres used from low-impact sources

Total litres reused through wastewater management

Total surplus to requirements that passed on to other users

Total generated / used from clean sources

Total surplus to requirements fed back into the grid

Other energy sources and uses (diesel, gas, generators, vehicles, etc)

Percentage of workers from underrepresented groups

Percentage of management from underrepresented groups

Percentage of promotions from underrepresented groups (annual)

Percentage of social media posts (that feature people) featuring customers from underrepresented groups

Percentage of local workers (from within 15km of the property)

Total hours spent staff training as a percentage of total hours worked

Total amount spent to staff training as a percentage of wage bill

Total hours spent on community outreach educational programs as a percentage of total hours worked by staff

Amount spent on community outreach educational programs as a percentage of staff wage bill

Posts that mention or display regenerative practices or values on social media as a percentage of total posts

Number of contributions to the RT community, sharing best-practice experiences or knowledge

Amount that flowed into the local economy (100km) through your business (can include tips, donations, suppliers, wages, etc) as a percentage of total revenue

Lowest remuneration as a percentage of highest remuneration

Ratio of local suppliers to non local suppliers (100km)

Average salary of non-white non-males as a percentage of average salary of white males

Total salaries of non white non males as a percentage of total salaries of white males

Investment into clean infrastructure, conservation, children's education, local training programs as a percentage of total outgoings
Are you a regenerative hotelier? Submit your interest to join the Regenerative Travel hotel community. Learn more about how you can make a deeper impact through our collection.