Climate change has emerged as a significant threat to our planet and its inhabitants, and it is imperative that we take steps to mitigate its impact. The tourism industry is a major contributor to greenhouse gas emissions and is responsible for significant environmental damage. As such, it is vital that the tourism industry adopts regenerative and regenerative practices to reduce its impact on the environment and ensure that future generations can continue to enjoy the beauty of our planet.
We explore leading examples of regenerative tourism practices being implemented by three Regenerative Hotels in the Caribbean region including Hamanasi Resort in Belize, Jade Mountain in Saint Lucia and Rockhouse Hotel in Jamaica at our panel discussion hosted by Davines in Brooklyn, New York. These organizations are not only adopting regenerative practices, but they are also helping to educate people on the importance of sustainability and creating programs to put regulations in place.
There are various approaches to regenerative tourism practices, and one of the most effective is to focus on reducing the carbon footprint of the tourism industry. This can be achieved by promoting energy-efficient practices such as using renewable energy sources like solar, wind, and hydro power. Additionally, hotels and other tourism businesses can reduce their carbon footprint by using more efficient lighting, heating and cooling systems, and by reducing water usage.
Another critical approach to regenerative tourism is to focus on responsible and ethical tourism practices. This includes promoting fair trade and regenerative agriculture, and supporting local communities through tourism. Many communities around the world rely on tourism for their livelihoods, and it is vital for the industry to support them in a regenerative and responsible way.
Climate justice is another essential aspect of regenerative tourism practices. Climate change disproportionately affects vulnerable communities, such as those in developing countries and coastal areas. The tourism industry has a responsibility to promote climate justice by supporting efforts to mitigate and adapt to climate change, and by ensuring that its practices do not contribute to further environmental degradation.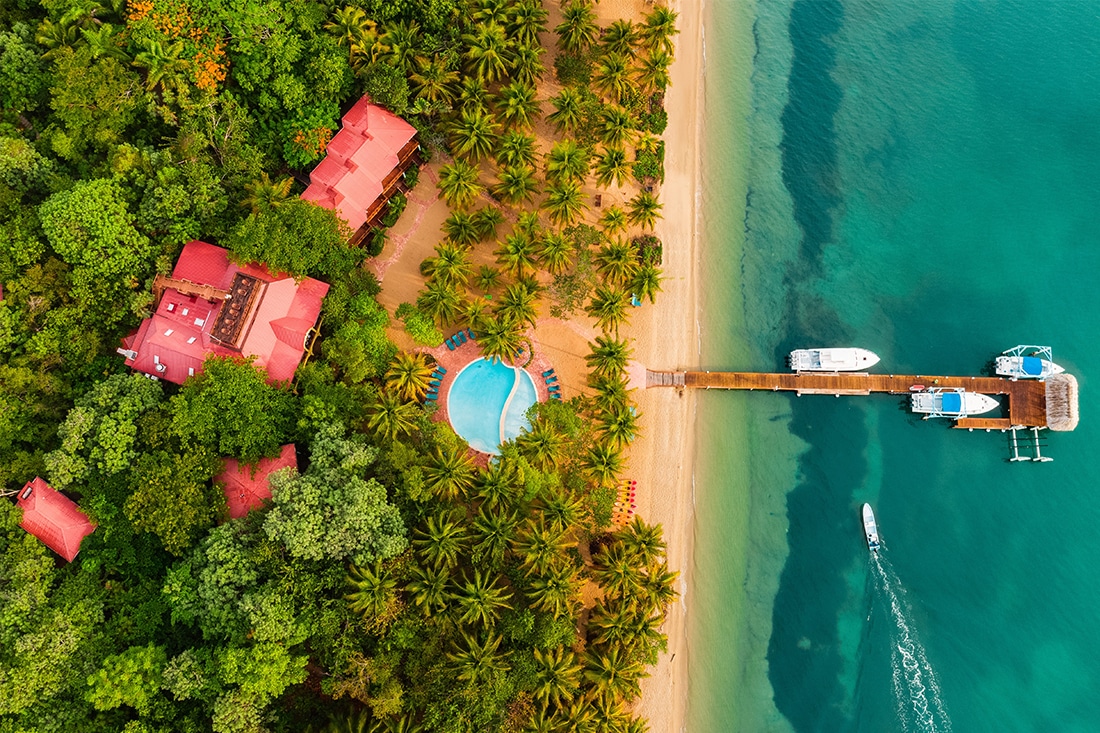 "I own a property in Belize, and while I understand it may not be representative of all countries, I think it's doing a good job of protecting its resources. Over 36% of the country is designated as a national park reserve, and there are several marine parks. They've also implemented a blue economy program where people invest in the country to protect its resources as an offset for the world. This shows that being protective can be beneficial for the entire world instead of being extractive to generate money. We work with the government, hotel associations, tourism industry associations, and nonprofit organizations, and the government has a good relationship with the private sector." – Dana Krauskopf of Hamanasi Resort
Hamanasi Resort in Belize is committed to ocean conservation through several initiatives. The resort offers guided snorkeling and diving tours with trained professionals who educate guests about the importance of protecting the marine environment. They have also implemented a coral reef restoration program, where they grow and transplant corals to help rebuild damaged reef ecosystems. The resort uses reef-safe sunscreen and encourages guests to do the same to minimize the negative impact of chemicals on the marine ecosystem. Additionally, they participate in regular beach cleanups and have a no-plastic policy to reduce waste and pollution in the ocean. Through these efforts, Hamanasi Resort is making a positive impact on the ocean environment and promoting regenerative tourism practices.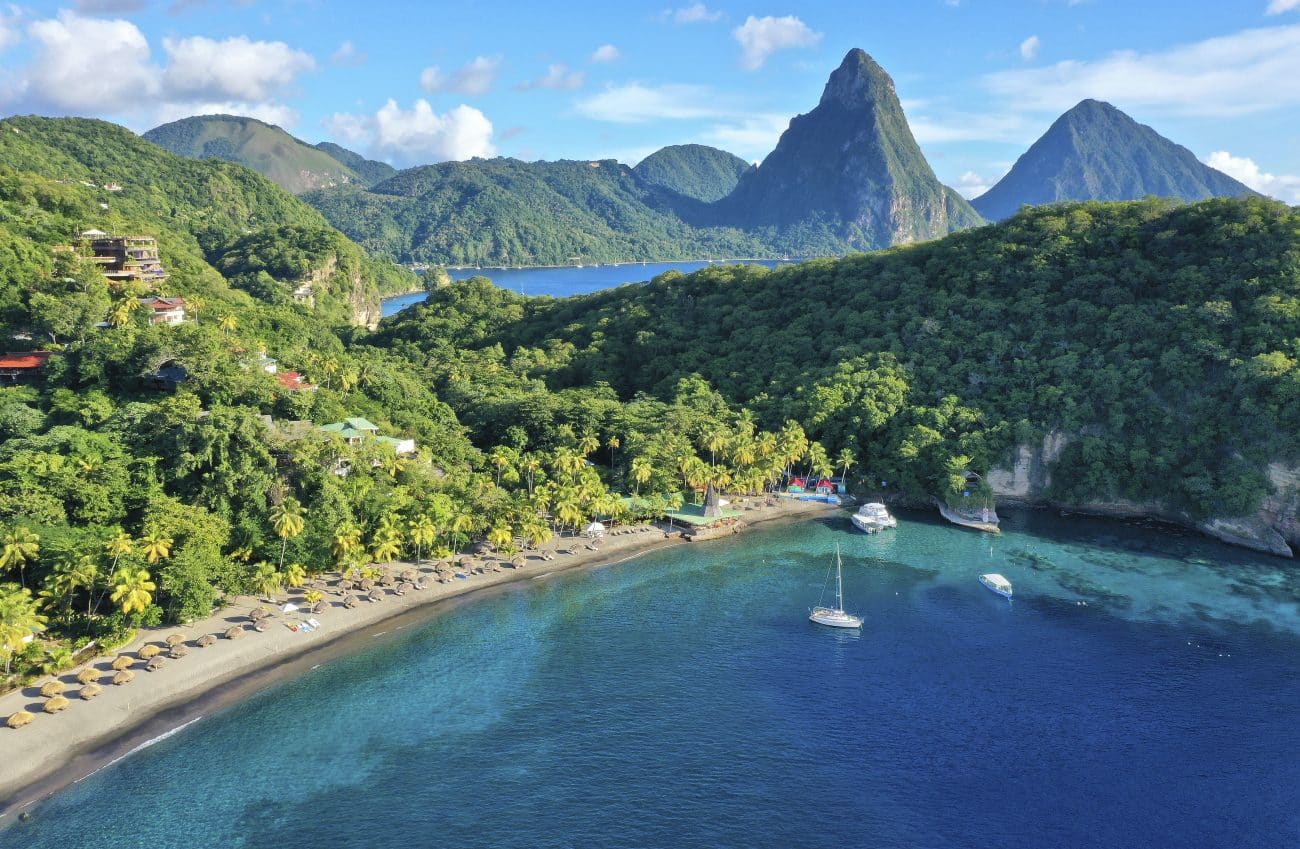 Jade Mountain in Saint Lucia also showcases exceptional regenerative tourism through its design and employment of local artisans, support for local farmers, and protection of the coral reef. Natural materials like wood, stone, and bamboo are used to minimize environmental impact, while the use of local craftspeople supports the local economy and reduces carbon emissions. The resort collects seaweed from nearby beaches to create fertilizer for their own farm and for other farmers in the area. Jade Mountain has also implemented coral reef protection provisions with the government for over 25 years and recently started their own coral farm, leading the way for new hotels in the region.
By adopting regenerative practices, the tourism industry can attract a wider range of consumers and create a more regenerative future for the industry and the planet. Consumers are becoming increasingly aware of the importance of regenerative and ethical practices and are more likely to support businesses that prioritize these values.
"Over the 30 years of operating in Jamaica, people's demands and awareness of the world and the planet have changed significantly. I recall getting certified with Earth Check in the 1990s, but we decided not to advertise our environmentally certified status because ecotourism was associated with a less luxurious experience. Although we pursued environmental sustainability to learn about eco-friendliness, it was not primarily for marketing purposes. However, today's travelers are increasingly inquisitive about regenerative practices, especially in this post-pandemic era. I hope to see more people making decisions based on sustainability, how they treat staff and community, and how they contribute," says Paul Salmon, Founder of Rockhouse Hotel and Rockhouse Foundation
While governments play a crucial role in addressing climate change, hoteliers can also advocate for change and set examples of best practices within their communities. Hotels can make a difference by implementing regenerative practices such as sourcing locally for building materials, linens, and glassware. By partnering with the government and other organizations, hoteliers can have a significant impact on their communities and inspire others to follow suit.
Paul shares, "As a hotel, we have the opportunity to make a difference and implement regenerative practices, such as sourcing locally for everything from building materials to linens and glassware. While governments play a crucial role in addressing climate change, hoteliers can also advocate for change and set examples of best practices within their communities. We have taken on an important advocacy role by partnering with the government and other organizations to build and renovate local schools, including an inclusive model school for children with disabilities that is entirely solar-powered. Through partnerships with operators like TUI, we can have a big impact and inspire others to follow suit. As a small 40-room hotel, we may be a small fraction of the industry, but we can still make a big difference and be an example to others."
Regenerative tourism practices are crucial for the future of the tourism industry and the planet. By reducing the carbon footprint of the industry, promoting responsible and ethical tourism practices, and supporting climate justice, we can create a more regenerative and equitable future for all. As consumers, we also have a role to play in supporting businesses that prioritize sustainability and holding them accountable for their environmental impact.
Become a RegenerativeTravel+ member

today to and access regenerative content, events, travel credit & exclusives.