Brooklyn is a borough of New York City that has a rich and storied history. From being one of the original Dutch settlements in the early 17th century to its industrial heyday in the 19th and early 20th centuries, Brooklyn has always been a place of innovation and progress.
In recent decades, the neighborhood of Williamsburg has become a hub for creative industries, with artists, musicians, and entrepreneurs flocking to the area to take advantage of its vibrant energy and community spirit.
Wythe Hotel has become a pillar of the Williamsburg neighborhood, serving as a beacon of sustainable and community-minded practices. The hotel's building dates back to the early 20th century and was once a textile factory. In 2012, the building was adapted into a hotel, with a design that preserved its industrial roots, including exposed brick walls, cast iron columns, and wooden ceilings.
Wythe Hotel is the first hotel member in New York for Regenerative Travel, a community of hotels dedicated to regenerative tourism. The hotel's undertaking of regenerative hospitality is evident through its efforts towards achieving the United Nations' Sustainable Development Goals (SDGs). By preserving history, promoting inclusivity, restoring ecosystems, reducing waste, and prioritizing health and well-being, Wythe Hotel is contributing to a more sustainable and equitable future for all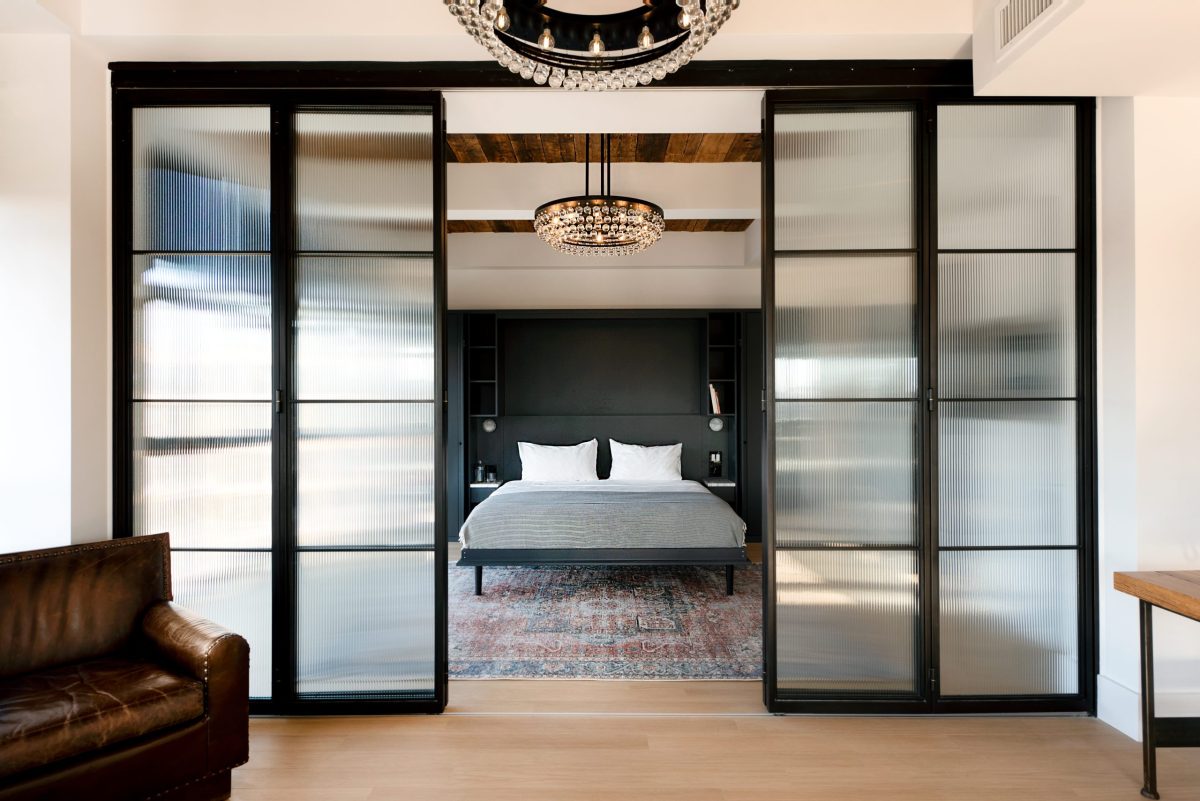 Preserving its industrial roots
One of the hotel's most notable features is its adaptive reuse design that preserves the building's century-old industrial roots. The hotel has retained the original features of the building, such as the exposed brick walls, cast iron columns, wooden ceilings, and arched windows, and has beautifully showcased them. Wythe Hotel also hired local craftsmen to repurpose materials found in the building's demolition to create unique and artistic guest room furnishings, adding a touch of local artistry to each room. This initiative aligns with SDG 11: Sustainable Cities and Communities, Target 11.4, which aims to protect and safeguard the world's cultural and natural heritage.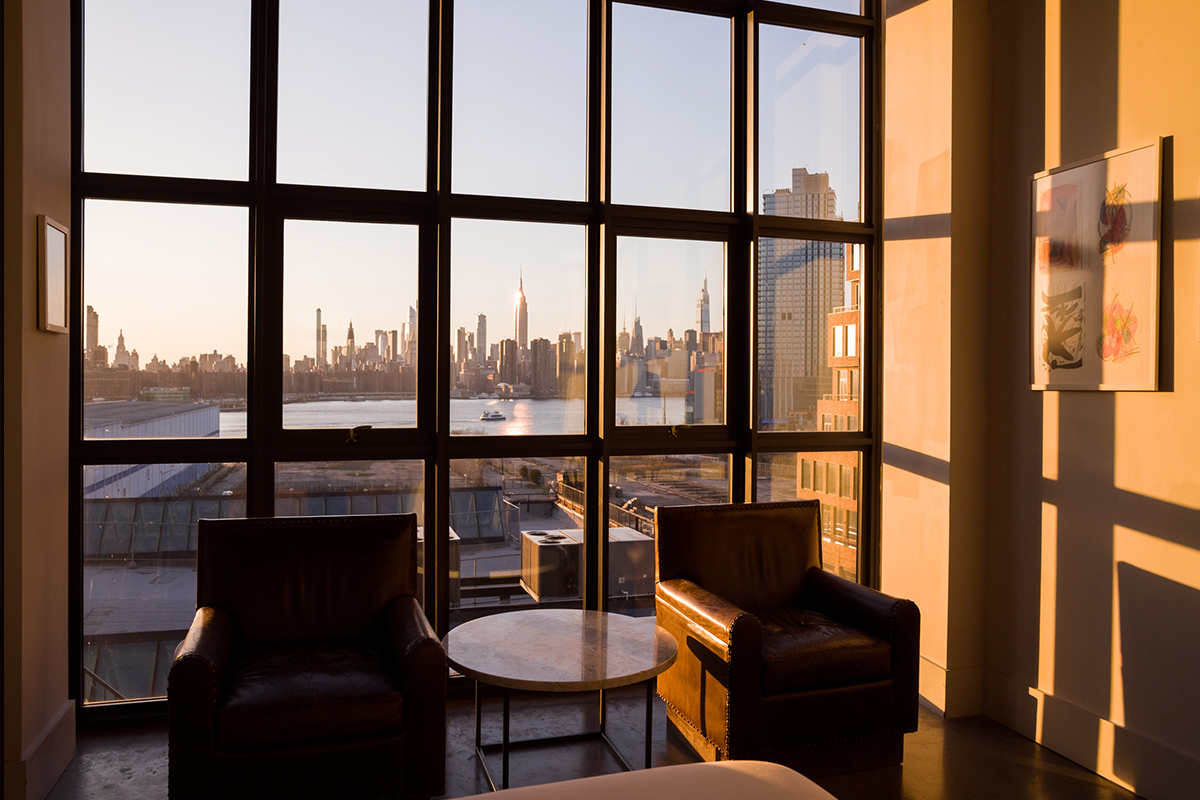 Promoting inclusion and diversity
In keeping with the Williamsburg community's diverse and inclusive nature, Wythe Hotel places a strong emphasis on hiring a staff from diverse backgrounds. The hotel also supports local organizations through various initiatives, such as providing space, services, and financial donations. During the pandemic, Wythe Hotel opened its doors to medical workers, while its restaurant, Le Crocodile, worked to prepare and deliver meals to a local ICU. This initiative aligns with SDG 10: Reduced Inequalities, Target 10.2, which aims to promote the social, economic, and political inclusion of all, irrespective of age, sex, disability, race, ethnicity, origin, religion or economic or other status.
Resorting marine and coastal ecosystems
Beyond its commitment to the community, the Wythe also strives to reduce waste and assist in ecosystem restoration. The hotel's restaurant, Le Crocodile, partners with the non-profit Billion Oyster Project to reuse discarded shells from oysters, clams, and scallops served in the restaurant. These shells undergo a year-long curing process before being seeded with oyster larvae and placed in reef restoration sites, contributing to the project's goal of restoring one billion oysters to New York Harbor. This initiative aligns with SDG 14: Life Below Water, Target 14.2, which aims to sustainably manage and protect marine and coastal ecosystems and take action for their restoration.
Reducing food waste through sustainable sourcing and composting
Wythe Hotel's commitment to responsible consumption and production is evident in its food waste reduction initiatives. The hotel's restaurant, Le Crocodile, sources its ingredients from local and sustainable producers and focuses on creating seasonal and inventive menus. Any food waste is composted and used to grow fresh produce, which is then used in the restaurant. This initiative aligns with SDG 12: Responsible Consumption and Production, Target 12.3, which aims to reduce food waste at the retail and consumer levels and reduce food losses along production and supply chains.
Prioritizing health and safety of guests and staff with new protocols
In addition to its focus on responsible consumption and production, Wythe Hotel is committed to providing a safe and healthy environment for its guests and employees. The hotel has implemented a variety of health and safety measures, including contactless check-in and check-out, increased cleaning protocols, and providing personal protective equipment for staff. This initiative aligns with SDG 3: Good Health and Well-being, Target 3.8, which aims to achieve universal health coverage, including financial risk protection, access to quality essential health-care services, and access to safe, effective, quality, and affordable essential medicines and vaccines for all.
Wythe Hotel's commitment to social responsibility, sustainability, and community impact makes it a regenerative hotel that aligns with the United Nations Sustainable Development Goals. By preserving history, providing a sense of community representative of the neighborhood, assisting in ecosystem restoration through food waste reduction, and promoting responsible consumption and production, Wythe Hotel is contributing to a more sustainable and equitable future for all.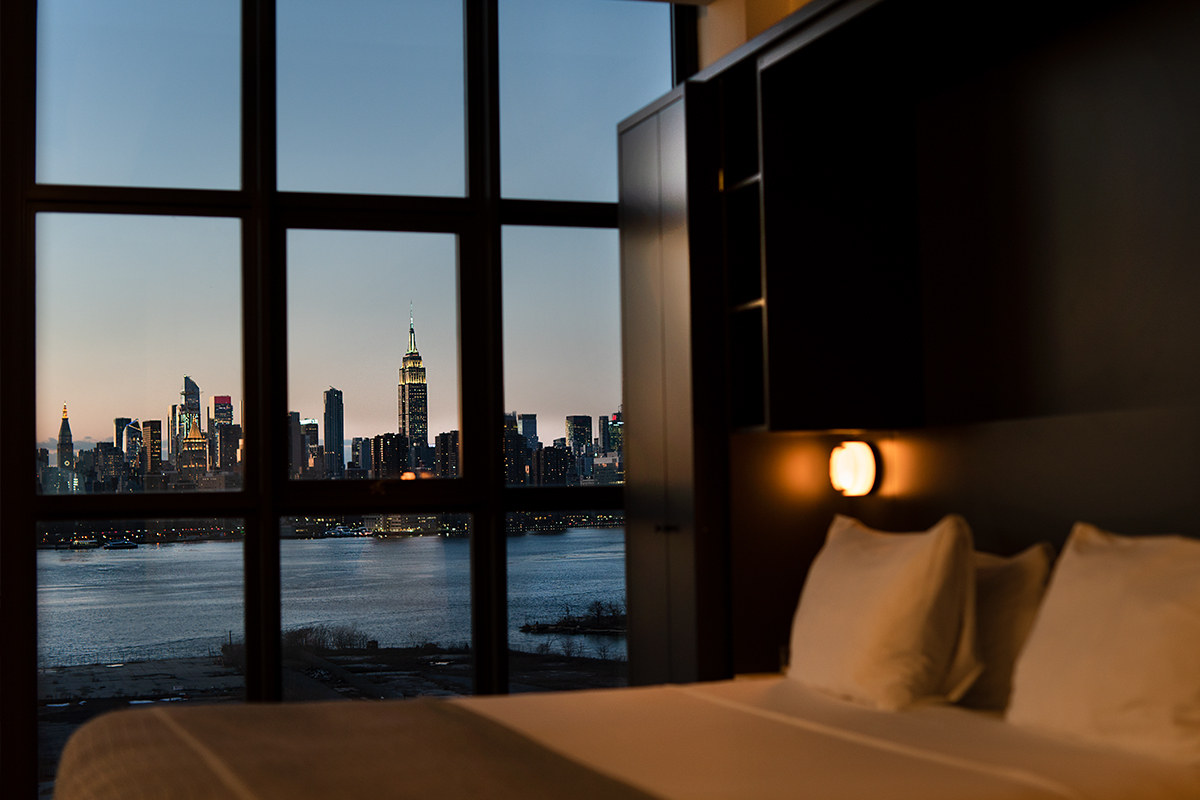 Regenerative Travel is committed to transforming the travel industry into a force for positive change. Our mission is to promote a regenerative mindset among travelers and industry stakeholders to create a more equitable and sustainable future. Through our advocacy, education, and collaboration efforts, we aim to drive practical solutions that empower regenerative principles. We believe that by working together, we can promote economic, social, and environmental wealth while fostering a more just and equitable society. At Regenerative Travel, we are dedicated to creating a better world through travel.
Learn more about Wythe Hotel

and become a RegenerativeTravel+ member to receive a $99 F&B credit on 3+ night stay that we recommend using at Le Crocodile or Bar Blondeau for a dozen oysters and a local spirit-forward cocktail.