The Regenerative Travel Impact Awards

recognizes and celebrates those leading the charge in regenerative practices within the travel industry. At the forefront of this movement lies "The Travel Initiative of the Year," an exceptional endeavor that sets the standard for driving positive change through travel.
The Travel Initiative of the Year category specifically hails those who have harnessed the potential of travel to nurture ecosystems, uplift local cultures, and make sustainability a guiding principle for exploration. This award highlight individuals and projects that extend their impact beyond the borders of the travel industry, fostering positive change within communities and the environment at large. In a time when travel has the power to both connect and transform, this initiative stands as a testament to the potential of tourism to not only leave a minimal footprint but to leave behind a trail of flourishing ecosystems, empowered communities, and meaningful cultural exchanges.
The Regenerative Travel Impact Awards applaud individuals and initiatives that encapsulate the essence of rejuvenation, enriching not only the lives of individuals but also the communities they touch and the global environment. Our quest spans the globe, as we seek out inspirational change agents who are dedicated to addressing significant challenges and igniting constructive change, both within and beyond the realm of travel.
View the winner & finalists:
Winner
Chumbe Island

Catalyzes Change Through Citizen Science and Management Plan – Tanzania
Chumbe Island, a pioneering holistic ecotourism, conservation, and environmental education project, marks its 25th ecotourism anniversary this year. Located off Zanzibar's Unguja coast, this private island is stewarded by the not-for-profit enterprise Chumbe Island Coral Park (CHICOP). It established the world's first privately managed marine protected area fully financed through ecotourism, fostering environmental education and supporting local communities. With a strict daily visitor cap of 18 and educational components integrated into guided activities, such as snorkel tours in the Coral Reef Sanctuary and forest walks in the Forest Reserve, the environmental impact of tourism is minimized. Guests leave the island enriched, having gained knowledge about marine conservation, sustainable development, and eco architecture, and participating in citizen science projects for marine data collection.
Chumbe Island is dedicated to sustainable tourism advocacy and has recently intensified efforts in 2022, including a partnership with the Zanzibar Commission for Tourism and involvement in the Zanzibar Declaration on Sustainable Tourism. Conservation initiatives, aligned with the Chumbe Management Plan, continue, such as the Chumbe Big Five citizen science project. This encourages visitors to participate in reporting and monitoring reef sharks, stingrays, turtles, brown-marbled grouper, and dolphins, contributing valuable data for the Conservation and Education Status Report. Chumbe Island's commitment to conservation and education is unwavering, as showcased by its achievements in reef health, surveillance, data sharing, and environmental education trips.
---
Finalists
Oceanic Global's

Blue Grants Program Bolsters Sustainability in Diverse Sectors – USA
While businesses strive to positively impact the environment, they often lack the means to do so effectively. Enter the Blue Standard: launched by non-profit Oceanic Global, it emerged in 2021 as a cross-industry framework empowering businesses of all sizes to achieve measurable, eco-friendly impact. Over the past year, significant expansion efforts have been undertaken, including the notable introduction of the Blue Grants program. This initiative is designed to offer financial aid to businesses and industries situated in both underdeveloped areas and those at the forefront of the climate crisis, with the clear objective of fostering enduring community-led resilience. The grants facilitate businesses by training and engaging local Blue Consultants who volunteer their services to implement the Blue Standard. This funding is applicable both at the individual business level and on a broader destination-wide scale.
Since its inception, the Blue Grants program has executed two projects in collaboration with the Sandals Foundation and the United Nations Development Program Barbados & Eastern Caribbean, delivering sustainability consulting, education, or Blue Seals to 15 small businesses across Caribbean islands such as Barbados, Dominica, and Jamaica. Progress was also made in new sectors over the year, including the verification of the first-ever higher education campus in Switzerland, the co-development of the plastic-free ecotourism island 'Corona Island' off Colombia's coast, and the establishment of a 12-restaurant upscale food court in New York City.
Tourism Cares' Meaningful Travel Map: Fostering Positive Impact in Destinations – USA
Tourism Cares is a non-profit organization dedicated to the long-term survival of the travel and tourism industry The Tourism Cares Meaningful Travel Map operates as a business-to-business tool aimed at assisting both the travel trade and conscientious travelers in identifying organizations that contribute positively to social and environmental well-being in various destinations. This interactive and seamlessly embeddable map showcases vetted community-led enterprises, accommodations, services, and tours, serving as a tool for destination development, particularly benefiting businesses that often remain marginalized within the tourism supply chain, allowing them to access tourism-generated revenues.
The entities featured on the Meaningful Travel Map embody Tourism Cares' vision of meaningful travel, encompassing businesses and experiences that are locally hosted and managed, generating sustainable economic benefits for communities, particularly those not previously impacted by tourism. These partners value diversity, and comprise non-profits, social enterprises, B Corps, and other tourism-related organizations focusing on impact. They prioritize environmental conservation, maintain a low carbon footprint, and actively engage guests in immersive experiences that foster a deeper understanding of people and places. The map provides these partners with a platform to amplify their offerings to the travel trade, including tour operators, travel advisors, and media, while also facilitating their integration into the broader Tourism Cares community. Partners receive regular updates, access to educational resources, consultation opportunities, and tourism readiness training, addressing key challenges in the travel and tourism industry by empowering local change-makers and cultivating a more regenerative approach to travel and tourism.
Exodus Travels and NatureMetrics: Joining Forces for Global Ecosystem Conservation – United Kingdom
In response to the unprecedented challenges posed by the climate crisis and biodiversity decline, Exodus Travels specializes in offering small group and self-guided adventure holidays that explore unique ecosystems vital for global survival. Recognizing the threats faced by these environments, the company has set an ambitious target to become nature positive by 2024. This commitment aligns with addressing the impact areas highlighted by the Intergovernmental Science-Policy Platform on Biodiversity and Ecosystem Services (IPBES): carbon emissions, pollution, and ecosystem exploitation. To tackle the latter, Exodus established a partnership with NatureMetrics and the IUCN to contribute to the creation of the eBioAtlas, a comprehensive atlas of species residing in or near freshwater ecosystems. This initiative involves engaging customers in collecting environmental DNA samples during select trips, with nearly 1,000 participants expected in 2023. These samples are processed to inform the eBioAtlas, providing valuable data to support conservation efforts and policy decisions. All costs associated with this program are covered by Exodus, ensuring that participants do not incur any additional expenses.
The collaboration underscores the company's dedication to active environmental stewardship and client engagement. The success of this program is measured through various means, including customer feedback through Holiday Evaluation Forms, sales metrics, journalist engagement, and qualitative insights from partner operators. As part of a continued commitment, the Citizen Science Departure initiative will extend into 2024, encompassing a comparable number of departures and destinations, further contributing to the expansion of the eBioAtlas and the promotion of global ecosystem preservation.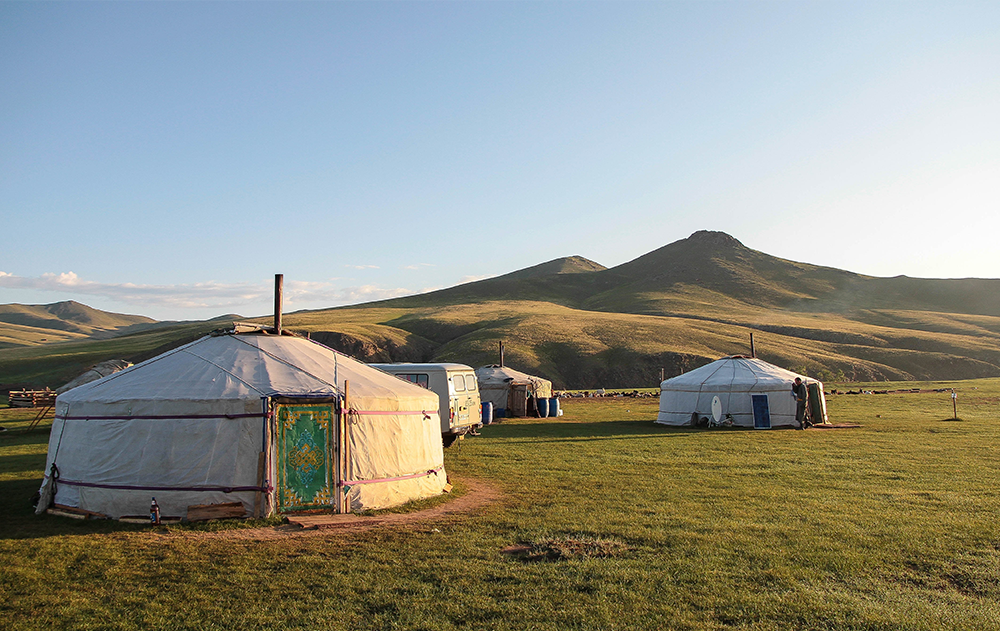 Indagare

Impact's Multi-Faceted Sustainability Initiative – USA
Indagare is a membership-based luxury travel company that provides rich editorial content with the services of a boutique, in-house travel agency. "Indagare Impact" embodies a comprehensive approach to establishing the most sustainable travel agency, targeting travelers who may not initially prioritize impact. The initiative's foundation rests on four primary components. The first component encompasses general philanthropy, with Indagare committing nearly 2% of its annual revenue to support global projects. The second facet revolves around carbon neutrality. Indagare attains complete carbon neutrality, spanning scope 1, 2, and 3 emissions. This commitment extends to office operations, staff and client travel, promoting sustainable travel practices, and offsetting emissions via the Rimba Raya Biodiversity Reserve. This REDD+ certified peat swamp project thwarts the conversion of valuable land into palm oil plantations. Being the inaugural REDD+ project validated under the Sustainable Development Verified Impact Standard for contributing to all 17 Sustainable Development Goals underscores its significance.
The third aspect prioritizes member education, where Indagare champions sustainable hotels to its members via an exhaustive audit process. These hotels adhere to nearly two dozen sustainability standards aligned with the Global Sustainable Tourism Council's guidelines. Indagare prominently showcases certified hotels on its website, alongside other impact-related policies and beneficiaries. Lastly, Indagare introduces Impact Journeys, an expansion of their successful "Insider Journeys." These excursions expose travelers to impactful initiatives worldwide, enabling Indagare to raise funds for diverse causes like the Charles Darwin Foundation in the Galapagos and the Mongolia Wildlife Science and Conservation Center. The ultimate goal is to nurture enduring engagement with these global causes, extending beyond travelers' interactions with Indagare, as demonstrated by many participants' ongoing monthly donations.
Vote to support your favorite nomination for our People's Choice Award 2023 and view all of our shortlisted finalists.