The Regenerative Travel Impact Awards 2021
The Regenerative Travel Impact Awards celebrate people and projects that embody the spirit of regeneration—improving people's lives, our communities, and the world around us. We are searching the globe for inspiring changemakers working to solve our biggest challenges and inspiring positive action, both inside and outside of travel.
Regenerative
Hotel of the Year
Hotels that are catalysts for change and are innovating hospitality to promote positive social and environmental impact 
Regenerative
Travel Initiative of the Year
An initiative in the travel and tourism sector that has drawn attention to social and environmental issues
Regenerative
Activist of the Year
A passionate campaigner recognized for their contributions to bring about social and environmental change
Initiatives to restore and regenerate ecosystems, biodiversity, or critical species
Ideas and initiatives that improve what we eat, how we eat, and how we get or grow our food
Projects that deepen or broaden education's impact, promoting equity and understanding 
Innovative ideas that bring greenhouse gas emissions to zero or uplift nature's carbon cycle
Initiatives featuring holistic and restorative approaches that promote well-being
Initiatives that promote equity and honour culture for vibrant, resilient communities
We opened up the People's Choice to vote and our Regenerative Travel community were invited to choose their favorite initiative or individual from all of the Impact Award's finalists. The vote attracted over 3,400+ submissions with Fogo Island Inn winning in the People's Choice category. 
President of the Black Travel Alliance
Martinique Lewis is an award winning diversity in travel consultant,creative lead for Nomadness Travel Tribe, President of the Black Travel Alliance and now you can add creator of The ABC Travel Greenbook! The number one resources connecting travelers to the African Diaspora Globally. Trusted amongst her peers as a ''connector'' she is always connecting the dots to ensure the travel industry is mindful of diversity.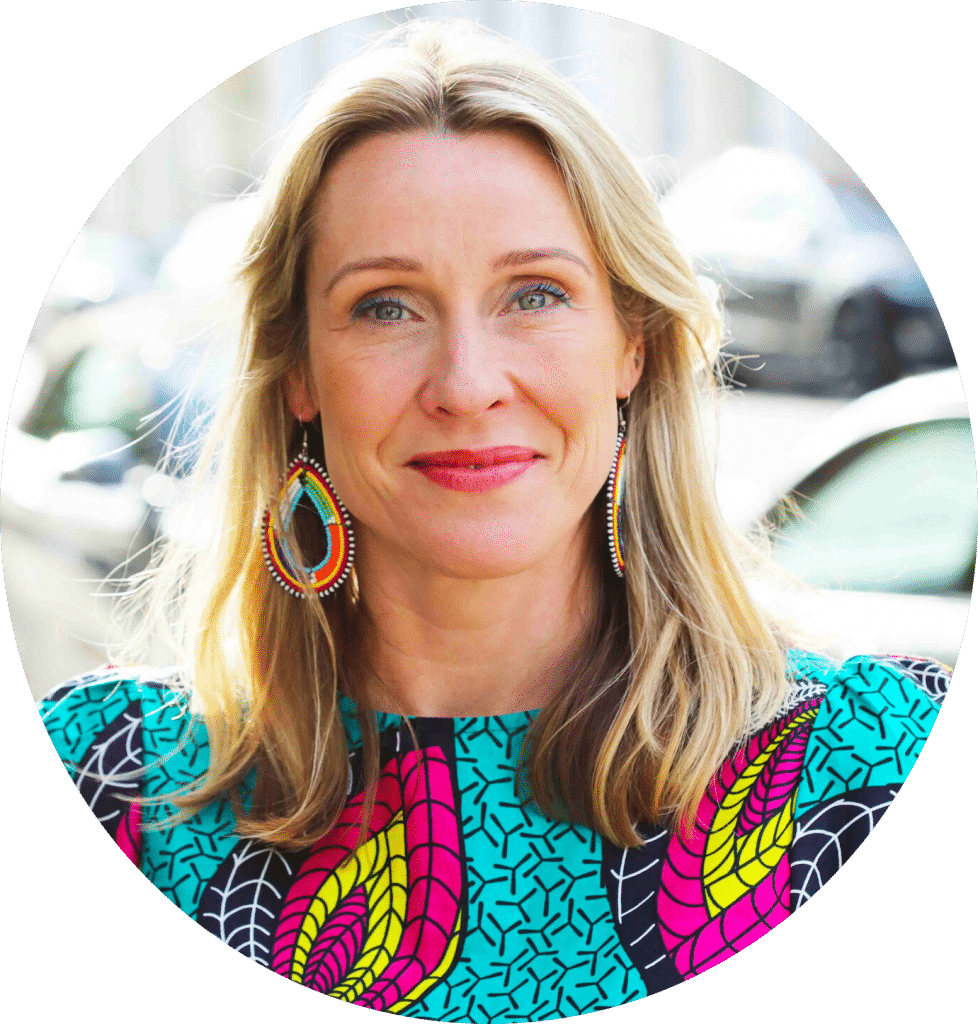 Sustainability Editor at Condé Nast Traveller
Juliet Kinsman has spent two and a half decades as a journalist and broadcaster talking about the world's most special places in which to spend time. In 2020 she was appointed Condé Nast's first-ever Sustainability Editor, and she published her book 'The Green Edit: Travel, Easy Tips for the Eco-Friendly Traveller' (Ebury), the ideal companion to hoteliers, travel agents and holidaymakers hoping to make travels a stronger force for good. 
CEO of Sustainable Travel international
Paloma Zapata is the CEO of Sustainable Travel International. As CEO, Paloma leads the organization's global efforts to maximize tourism's contribution to conservation and development in order to protect destinations, preserve natural environments, and improve community well-being. Paloma has designed and implemented impactful initiatives and projects in 25 nations across the globe. 
FOUNDER OF ZEROFOOD PRINT​
Anthony Myint is co-founder and former chef of Mission Street Food, which evolved into Mission Chinese Food. He is also a co-founder of the restaurant Commonwealth and of the non-profits Zero Foodprint and The Perennial Farming Initiative. He's all about affirmative solutions to climate change, and has gradually become more comfortable in his role as activist–restaurateur-handyman. 
FOUNDER OF OCEANIC GLOBAL
Lea is the founder of Oceanic, a non-profit that taps into universal passions of art, music and emerge tech to educate individuals on issues impacting our oceans and provide them with solutions for driving positive change. Oceanic Global is a non-profit that taps into universal passions of art, music and emerging tech to educate individuals on issues impacting our oceans and provide them with solutions for driving positive change. 
DIRECTOR OF CULTURE AT EATON WORKSHOP​
Born and raised in South Carolina, Sheldon Scott now lives and works in Washington, DC. His art plays in the intersection of race, sexuality and economics, and consists of performance, sculpture, installation, photo-based work, spoken word, creative nonfiction, objects and ephemera. He is also the Global Head of Purpose at Eaton Workshop, a hospitality brand committed to activism and inclusivity. 
wellness pioneer at Six Senses
Anna Bjurstam joined Six Senses Hotels Resorts Spas in 2013 as vice president of Six Senses Spas. In this role, Anna is charged with taking the global spa brand to the next level, by re-energizing Six Senses wellness initiatives and address changing techniques. She establishes the brand's differentiating factors, ensuring that each spa develops its own personality whilst maintaining the touch points and integrity of the master brand.
Senior Lecturer in Development Studies
Dr. Apisalome Movono joined Massey University in 2020 after ten years serving in various positions at the University of the South Pacific (USP), with a little 'time out to complete his PhD at Griffith University, Australia. His research draws on postmodernist techniques seeking to improve our understanding of resilience, oceans finance, climate change and tourism development in the Pacific islands. 
Discover our hotel collection